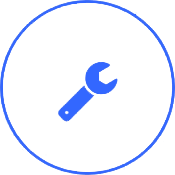 Our services
---
The scope of the GWC range from analytics, consulting, sales, assembly, repair and service to product development. And this for customers from different industries: 
Food production, production facilities, facility companies, data center, handicrafts, hotel, cold store, district heating, government buildings, residential complex etc.
This requires individual action and planning. Due to the many years of experience and high qualification of our employees we meet the highest requirements. Our most important goal is always to deliver the perfect work for you.
Analytics our in-house laboratory has a variety of analytical methods. So we are able not only to serve your standard tasks, but also to support in less conventional questions.
We offer: chemical and microbiological water analyses, water analyses according to Önorm H 5195-1/2/3, legionella inspection according to Önorm b 5019, hygiene inspection of air plants according to VDI 6022, hygiene in drinking water according to VDI 6023, Fettabscheiderüberprüfung etc.
Product develop
ment should not be expected to find a suitable product in our assortment, we have the knowledge and know-how to develop a product that is tailored to your needs. 
Consulting and sales Whether it is a plant or a stock, with a focus on reducing overall costs, improved efficiency of operation and production and higher resilience, we jointly implement the best solution for you.
Assembly & Service A professional assembly by trained employees guarantees you a quick, clean and timely implementation of your project.
Our inspection and maintenance is carried out according to GES. Specifications, and VDMA 24168. Regular inspection and maintenance is required in order to preserve the target state of the plant technology, to guarantee a trouble-free and safe operation. This avoids costly downtime. 
We will be happy to advise you individually and comprehensively. Your GWC-team is already looking forward to your inquiry!